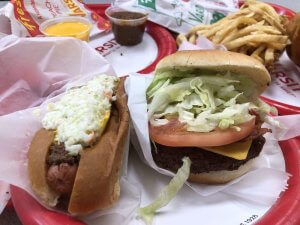 Located in beautiful downtown Atlanta, Georgia is The Varsity. This is an iconic hamburger restaurant that was first established in 1928 by the Gordy family. Known as the World's Largest Drive-In Restaurant, it is also a favorite place to go before and after games.
Frank Gordy took his life savings of $1,860 and leased a house in Atlanta near the Peachtree Street trolley stop. He built a small brick building in front of the house and installed a six-stool counter in the fourteen by thirty-five-foot building. The day he opened The Varsity doors, Frank served about three hundred customers.
The Varsity has been visited by many famous people over the years like Clark Gable in 1939 and George H.W. Bush in 1990. Nipsey Russell worked at The Varsity in 1948 for four years as he honed his comedy skills.
The Varsity has since expanded their family operations by opening up five additional locations. The family is now operating it as the third generation takes over the day to day activities. Is it any wonder they have over sixteen thousand reviews online that give them a strong four-star rating?
Located in the Midtown section of Atlanta, Georgia is The Vortex which is a twenty-one and over only bar. Siblings, Michael, Hank and Suzanne were living in Los Angeles when they decided they needed to make a change. Mike was the first to leave after he took a road trip and fell in love with Atlanta. His siblings joined him soon after that and they all lived in a blue-collar neighborhood in the small ranch-style house.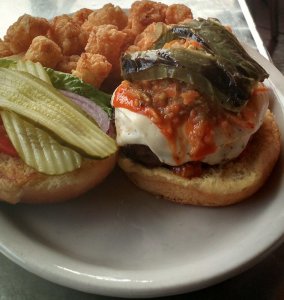 They did not want to go out and get regular jobs, so they pooled all of their money together to open a bar. Naming it The Vortex was Michael's idea as he was an illustrator for comics and always like the way the word vortex sounded.
They strive to sell the best burgers in Atlanta. They even had an owner of a vegan restaurant get so impressed by their hamburgers that he offered to have them take over his business thus they opened a second location. Their success has given them close to five thousand positive posts on the internet with a four-point-five-star rating.
Sam's of San Francisco is located at 60 11th Street in Atlanta, Georgia. The first Sam's was opened in 1966 in San Francisco much to the delight of the locals. The restaurant was a small hole in the wall that featured autographed photos of famous people, faded collaged photos and burgundy stools.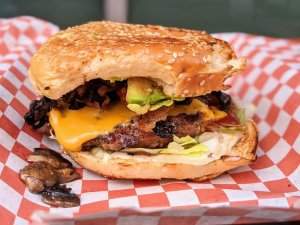 Mike Shawa started working at Sam's of San Francisco, his uncle was the owner, at the age of twenty-two. For the past fifty years, Sam's has changed very little but remains an iconic place to get a great hamburger.
Today, Sam's of San Francisco has open in Atlanta, Georgia much to the delight of the locals. They may only have twenty-three reviews on the world wide web, but they get a strong four-point-three-star rating.